Arthur/Eames: Adventures in Suburbia →
dancingonthefire: Author: metchaky [ao3] Summary:  [kinkmeme prompt]: Arthur's last name is Dunphy. He takes Eames along with him on a visit to his big brother's house so that he can meet the family. Comments: Actually reads like a modern family episode once the story gets going.
I need Supernatural episode recs.
enbyco: I'm planning on asking Christian Peterson (aka ModernStylographer on etsy) to design a triad of Supernatural minimalist posters because I absolutely loved what he came up with when I asked him for some BBC Sherlock. I'm considering asking for three character designs (The Impala, Cas, and Winchesters? Throw Bobby in there w/ Cas or the bros? BUT WHAT ABOUT DEATH?) BUT the other posters I...
5 tags
SHERLOCK Fandom International Drinking Party #2 →
enbyco: CLICK ON THE LINK & Ignore the times, this is purely to check out which DATE will be best for everyone. I'll deal with specific times next. Just make sure you select your timezone from the drop-down menu at the upper right-hand corner above the poll. (all posts will be tagged w/ "sherlock drinking party" & the stuff from the first drinking party should be there too) LET ME KNOW...
2 tags
But seriously Yay Area Sherlockians:
I should be back in the SF Bay for a few days in mid-July (specifically: July 16th-19th ish) We should go out and have tea in Ghiradelli Square (specifically @ the Crown & Crumpet) and pretend we're British or convince the owners to put up Sherlock memorabilia or some shit. or Are any of you 21+? Because I would really like to be able to yell "I LOVE EVERYONE IN THIS BAR" & actually...
1 tag
"We're asking people to do more with less. And I think the president ought to..."
– Rep. Steve Womack, an Arkansas Republican, on a House amendment to cut funding for President Obama's teleprompter. Womack later pulled his amendment, saying he did not know how much it would save. (via officialssay) Would somebody introduce an amendment to cut funding for lawmakers who are dicking...
4 tags
3 tags
Gareth David-Lloyd returns to TV for Red Factions →
myearsherheart: For Jaz, Jurias, and Jenner, because I know they all miss Ianto. An extra tidbit from the blog I nicked this from: "The thought of Gareth David-Lloyd appearing in a role where he's not kissing Captain Jack Harkness full on the mouth leaves me slightly empty inside." LAST LINE IS TRUTH.
5 tags
3 tags
6 tags
Whenever I think of Moffat and Gatiss writing...
adamngoodshag: ihadagoldfishonce: "Stop giving them slash fodder, you know it just makes them hyperaactive" "Oh come on dear, let them have a little fun." "Okay, but if they can't sleep and try to come into our room at 3am you're the one who's putting them back to bed." "Steven, Steven, if we eat our vegetables can we have slash fodder for desert?"
3 tags
SHERLOCK ITS COLD OUTSIDE
book-of-flights: crowleyismyking: thatgeeklover: maywoodpreston: holyflaps: if you could just illustrate my life + everything else ever that would really be ok by me ok ok  ;_____________; THE PRETTY OF THIS COMIC. :3 BUTTERFLIES AND RAINBOWS! Nothing will ever be this awesome ever again. OH MY RAY CHARLES.
3 tags
3 tags
2 tags
4 tags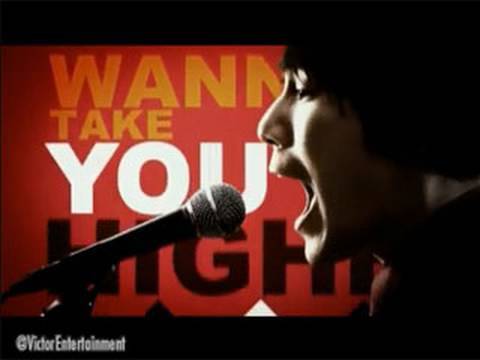 High School yearbook
Because I saw it sitting on my desk.  Julia Persinger is a total bitch for NOT SIGNING IT.  Especially when there was a page specifically labeled "For Julia P. and Karla S."  But then she redeemed herself because I saw her senior quote: "shaboobalaboopy" Kel: "photoshop made me look good" Caitlin: "I lost" Karla: "If at first you...
Everyone thinks that girl's a lady, but I...
Neil Gaiman writes script for Doctor Who →
WHY DIDN'T I KNOW ABOUT THIS 2 MONTHS AGO?! I love how my fandoms collide.  LOVE IT.   Nail Gaiman & Steven Moffat is such a fantastic combination.  Even if it's not set to come out for another year.  STILL.  It'll be like a graduation present. Also, So Far I def approve of Matt Smith as The Doctor.  "Geronimo!" as his catchphrase, however, I do not.
1 tag
In which I love my major.
I've averted my forced early graduation panic attack. All thanks to an impromptu Japanese Minor! Which means I get to spend my last year at Berkeley learning about Japanese Horror films, The Culture of Tea, and Buddhism. Really, this should've been such an obvious solution since I already had plans to do a refresher course on Japanese this summer (since I didn't take it this...
1 tag
"An earlier version of this post misquoted Mr. Remnick on his comparison between..."
– Today in NYT corrections. (via newsweek) Haaaahaaahaa I love it even more because it's referring to an Obama biography. &really, 'pimped out' & 'pumped up' are pretty much synonymous in this context.
6 tags
2 tags
oh the ways I waste money
Why I decided to go from としょかんライオン (which is basically a picture book) straight into ハリーポッターとアズカバンの囚人 I've no idea. Then again, I got 'Harrius Potter et Philosophi Lapis' years ago.  Why I thought it'd be exciting to try to read a book in Latin when it uses a bunch of fake Latin already, is also a mystery. Except not really. Because I'd pretty much buy Harry Potter...
3 tags
White Rabbits - Percussion Gun I don't...
3 tags
Fortunes
Went out to eat Chinese food with the family the other night.  I have this 'process' when it comes to my fortune cookie.  I crack it in half, pull it apart, eat the half the fortune didn't stay in, read my fortune, and then eat the last half.  I've gotten a lot of fortunes about how I'll spend my life travelling.  They made me happy.  I was expecting something similar...
3 tags
That being said, maybe I should actually write these two 5 page papers I have due on Thursday.  Also I have to do my Demography problem set. Yay for spending hours looking up data on the census website!
6 tags
4 tags
Have not been posting. Oopsoopsoops! It's hard for me to see this as an actual blog as in privateblog. Because it's not LiveJournal. I feel like all I should be doing here is sharing stuff I like. Music, pictures, people,…. Which are really the most important things to me anyways so. What the fuck. I'll deal.
"It's like there's not enough adjectives that could express or superlatives that..."
– The sweetest thing someone could ever say about a person EVER, said by Geoffrey Arend about his extravagantly beautiful wife Christina Hendricks (People) (via hanabi)
2 tags